Justuno Q4+ Growth & Retention Kit
Want to get ahead this holiday season? Justuno's Q4+ Growth & Retention Kit gives you access to Justuno's platform and leverages our strategists' expertise in CRO best practices.
Let our conversion experts optimize your onsite experience for the busiest time of the year, so you can focus on other business needs. Book a meeting to learn more.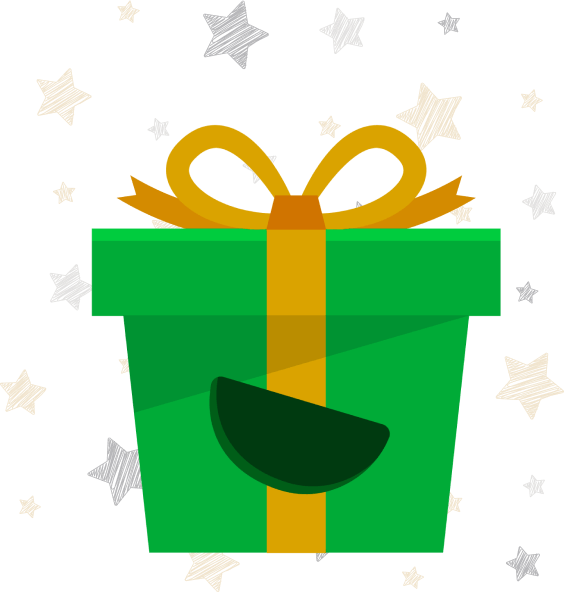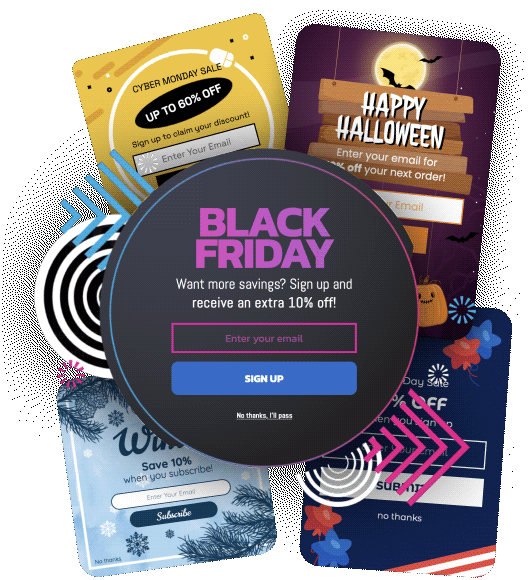 What You'll Get:
On-site promotion set up for the 6 major Q4 holidays includes Labor Day, Halloween, Black Friday, Cyber Monday, & New Years', as well as rolling designs for the holiday of your choice:
Access to exclusive product features like Product Recommendations, Audience Sync, & Push Notifications.
Unlimited traffic (no auto-extras)
A pre-holiday lead capture
Bi-weekly calls with your dedicated Customer Success Strategist to help you navigate the holiday season and set your store up for success.
Can be used in tandem with select service partners for maximum results or as a stand-alone service. This does not replace any existing service partner work but rather supplements it.

210% SMS list growth
by Midland Radio with early BFCM access campaign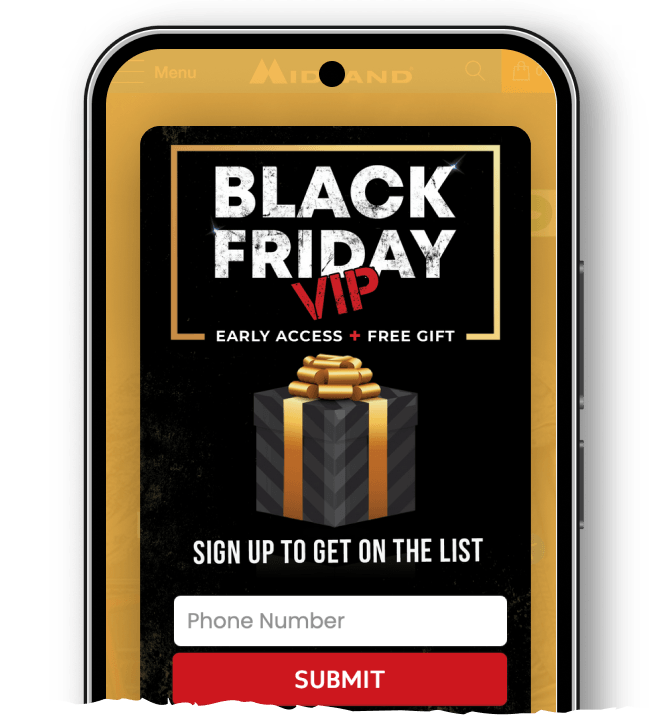 Monthly Campaign Deliverables
September
Sign up by 9/10/2023
Halloween Message Design
Build Holiday Plan (Black Friday, Cyber Monday, & One Rolling Holiday)
Commerce AI Product Recommendation
November
Sign up by 11/03/2023
Finalize, test, & schedule designs
Create December Designs (New Years Eve)
December
Foundation Promotions (Lead capture, exit offer, & cart abandoner)
January
Completion of foundation promotions
Analytics review
Easy wins strategies
*Cut off dates to sign up are based on upcoming holidays to receive the following month's deliverables on time. All holiday plans end on 1/31/2024.
Free Upgrade To Justuno Plus
The Q4+ Growth & Retention Kit gives you access to exclusive features like AI-product recommendations, push notifications, audience sync, and more. These can be used to connect and enhance your promotions to maximize revenue this holiday season and beyond:
Audience Sync
Feed first-party email lists captured on-site into Google & Facebook Ads audiences for re-targeting and prospecting, improving campaign performance and overall ROAS for lower acquisition costs during the holidays.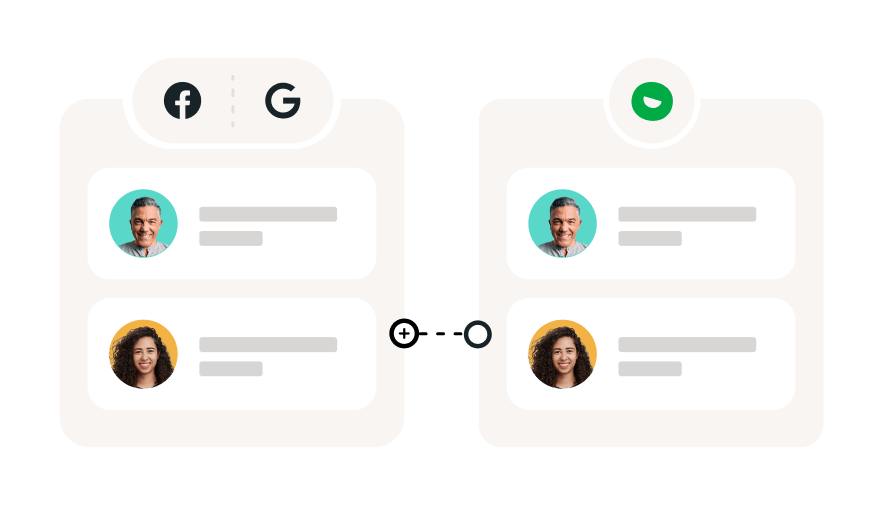 Push Notifications
Connect with VIPs even when they're off-site to drive highly engaged traffic back to your store with personalized messaging that drives conversions. Great for in-stock notifications, limited edition product drops, etc.
Intelligent Product Recommendations
Convert more traffic, boost average order value (AOV), and personalize onsite experiences anywhere onsite with our intelligent product recommendations from in-page to in-carts or even pop-ups.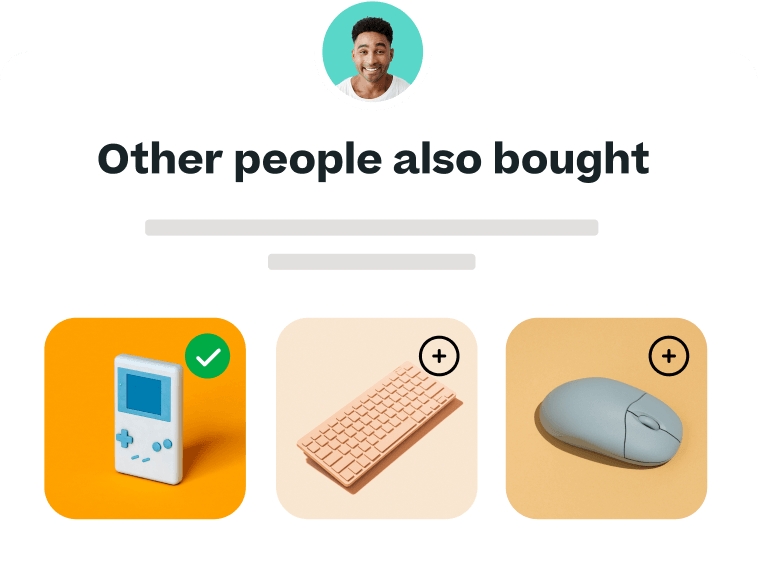 $5.29 B
2022 Total Spend
Thanksgiving
November 24th
$9.12 B
2022 Total Spend
Black Friday
November 25th
$12.8 B
2022 Total Spend
Cyber Monday
November 28th