The Best BounceX (Now Wunderkind) Alternative
Deliver a personalized experience to every visitor using a more accessible and flexible alternative to BounceX.

With data at our core, Justuno utilizes intelligent visitor profiles to provide high-performing lead capture and website messaging pop-ups at a fraction of the cost of BounceX.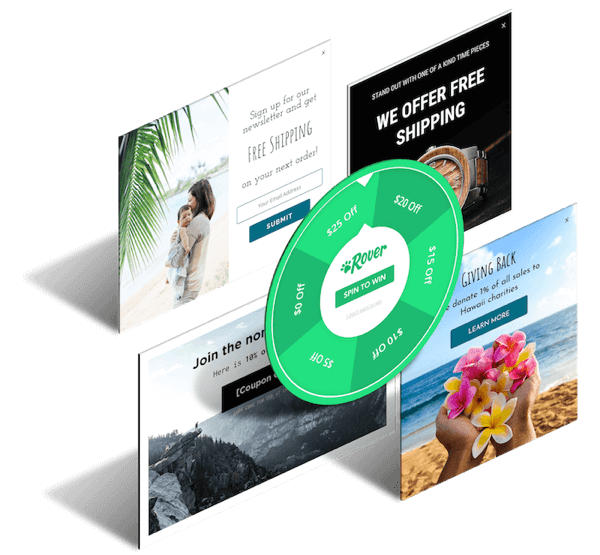 Complete Account Access & Control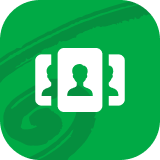 Flexibility is key in today's evolving digital marketing landscape, and you don't always have time to wait on others to pivot or implement updates.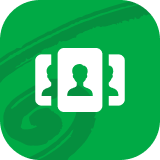 With Justuno, you always have complete control of your account and the ability to create, schedule, test, and track your promotions — plus the resources necessary to help you do it.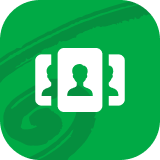 Justuno strives to provide the most advanced yet accessible analytics dashboard so you can better understand your customers and leverage that knowledge to power more meaningful online experiences.
We're Here To Help You Scale
Leverage engaging, personalized CRO features designed to turn anonymous website traffic into known subscribers and high-value customers. Use high-performing email and SMS collection to scale your audience and build the foundation for segmented marketing experiences designed to convert.
Justuno Flex
is our flexible plan perfect for businesses looking to scale. You'll have access to a wide
variety of advanced functions, a dedicated CRO strategist, plus
access to all of our integrations.
Justuno Enterprise
is our premium solution with exclusive access to our most advanced features built for larger business needs. Justuno Enterprise is designed by marketers, for marketers who need additional support in managing complex business needs. Plus unlimited access to features, integrations, a CRO strategist, premium onboarding, and so much more.
Teamwork Makes The Dream Work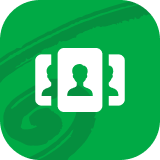 Bringing brilliant marketing campaigns to life takes more than just one vendor, it takes a village. Uniting your ESP, loyalty program, reviews, design agency and more can feel like you're trying to manage the impossible. That's where Justuno thrives.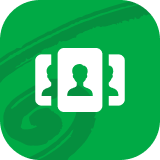 Justuno integrates with over 100+ marketing apps, making our conversion platform a powerful team player and empowering you to unlock the full potential of your marketing stack.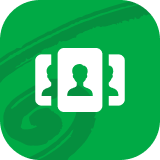 In addition, we provide easy, one-click integrations with top e-commerce platforms, including Shopify, BigCommerce, Magento, and more.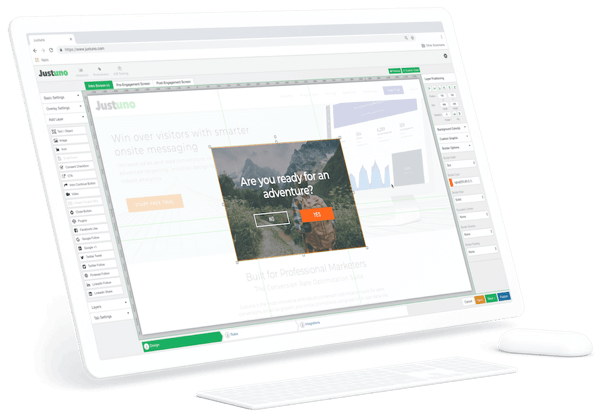 A return you can count on
Consumers today expect a next level brand experience, give it to them with the most advanced conversion suite on the market.

Justuno will optimize your on-site experience for everything from welcome offers to AI-powered upsell and cross-selling recommendations. Consistency across multiple channels is key to creating touchpoints that resonate and convert.
BounceX vs. Justuno
.
Products & Services
Advanced visitor tracking
AI-powered features
Audience segmentation
Self-service plans
Full account access
Analytics & reporting dashboard
One-click integrations
Support articles & Knowledge Base
Push Notifications
Mobile functionality
SMS Integration
FB Messenger Integration
Full customizable design canvas
Support
Phone Support
Live Chat
Support Email
Requirements
Minimum plan commitment
BounceX
Products & Services
Advanced visitor tracking
Analytics & reporting dashboard
Support articles & Knowledge Base
Full customizable design canvas
Support
Requirements
Justuno
Products & Services
Advanced visitor tracking
Analytics & reporting dashboard
Support articles & Knowledge Base
Full customizable design canvas
Support
Requirements
Ready to Take The Next Step For Your Business?
Start a Free 14-Day Trial Today!
Start optimizing onsite experiences today with access to designer templates and 80+ advanced targeting rules
Our customers see a 135% increase in revenue during the first year, see what Justuno can do for you!
Start my 14-day free trial
See It For Yourself, Request a Demo
Get a personalized walkthrough of the platform to see how Justuno can help uncover hidden opportunities and improve performance.
Our team will help you find the plan that fits your business goals and get you started on your CRO journey.
Request my demo