Case Studies
Success Stories
DripDrop
Brand building & 70% conversion increase with onsite optimization
DripDrop is a dehydration cure for people who work hard and need a simple, savvy solution. They wanted the same thing when it came to optimizing their onsite experience and collecting leads/data. DripDrop came to Justuno looking for an all-in-one solution for their website needs: lead capture, customer data, and conversion rate optimization.
Contact Us
Results
With Justuno, DripDrop implemented a combination of onsite messaging, lead captures, and AI-powered product recommendations to drive double and triple-digit growth across every metric.
70%
Increase in Conversion Value
4.5x
Increase in Customer Acquisition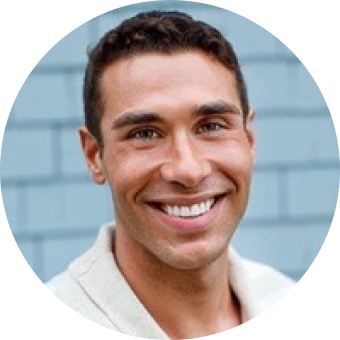 "With the variability of online shopping and digital marketing, it's critical to partner with MarTech tools that understand your brand and your goals. Justuno has been one of the main drivers behind our brand, increasing visibility across all fronts and online sales. Our Strategist, Stephanie, has been instrumental in helping us hone our techniques based on best practices and actionable insights to share with our leadership team to maximize our marketing results."
Mike Demson, Senior Marketing Manager
How We Did It
High-converting lead capture & onsite messaging promotions for consistent growth

First, DripDrop wanted to simplify the opt-in process to help new visitors learn about dehydration dangers and how their products help. Using a combination of SMS and email lead capture promotions, DripDrop grew their SMS list by 120% month over month and email list by 31%.


These new subscribers were then enrolled into segmented email marketing campaigns alongside a re-targeting effort through Google and Facebook. By strategically deploying brand messaging across an omnichannel consumer experience, DripDrop used each touchpoint in the customer journey to educate and target the underlying symptoms and causes of dehydration. Each channel has a specific strategy behind DripDrop's positioning of the what, when, and how each visitor is in their customer journey.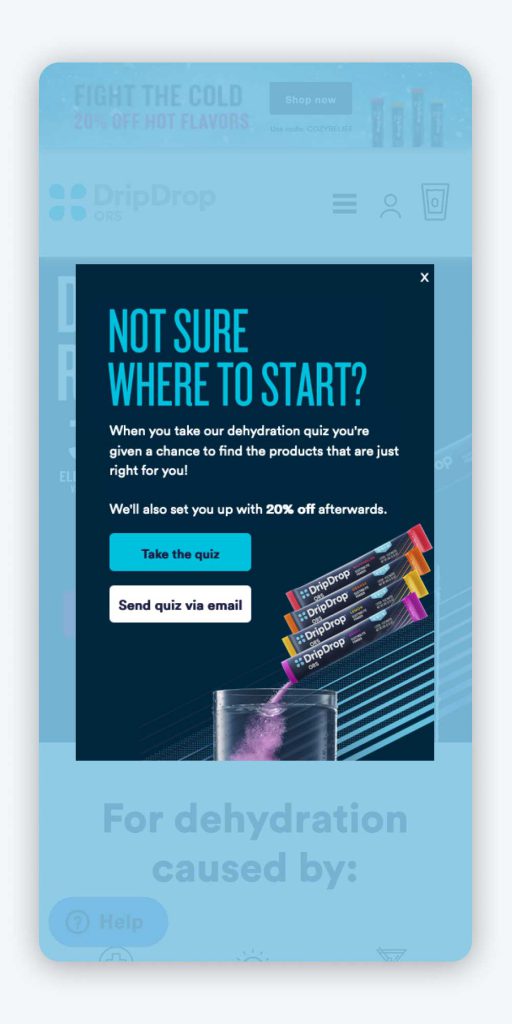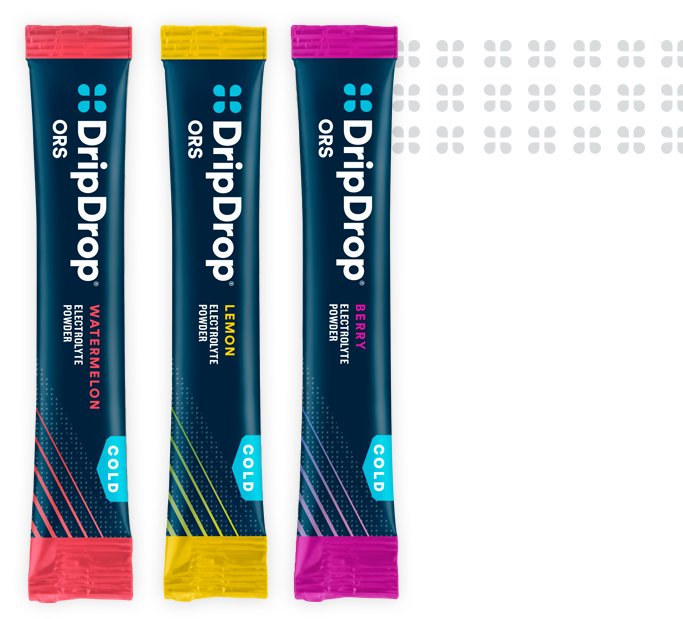 To ensure a nuanced customer experience, DripDrop wanted to incorporate seasonality in their onsite messaging. With a rotating product aimed at the most common dehydration causes during that time of year, DripDrop helps new visitors quickly learn more while driving engagement. They achieved this by incorporating a banner present across the site, targeting underlying visitor motivations, and encouraging them to discover the variety of ways DripDrop can help improve their lives.


To round out their foundational promotions, DripDrop implemented an exit offer promoting their dehydration survey. This survey is designed to help DripDrop further segment website visitors with a deeper understanding of their dehydration causes and symptoms. This results in data-driven decisions on the type of content shared with customers and granular targeting with email and paid media campaigns.
Intelligent In-Cart Recommendations
With more knowledgeable customers in place, DripDrop implemented in-cart product recommendations using Commerce AI to drive their AOV up by 33% while maximizing product exposure across their visitors.


Using Daasity, a DTC analytics suite, they were able to identify the best-performing customer cohorts and their favorite products to optimize messaging accordingly. Since implementing Justuno, their high-value customer cohort has grown 153%. By using Commerce AI in tandem with this cohort segmentation, DripDrop can be sure their customers are seeing the most relevant products and messaging designed to engage them based on purchase behavior.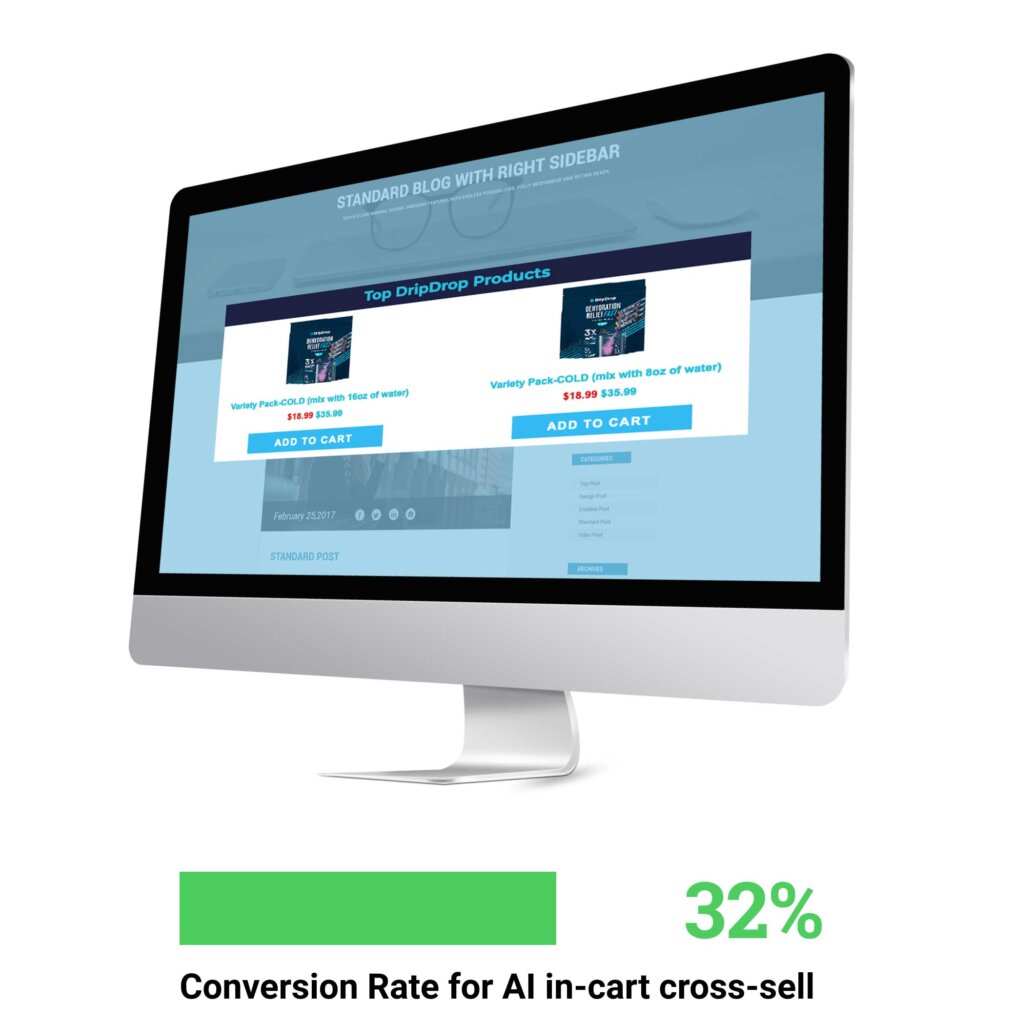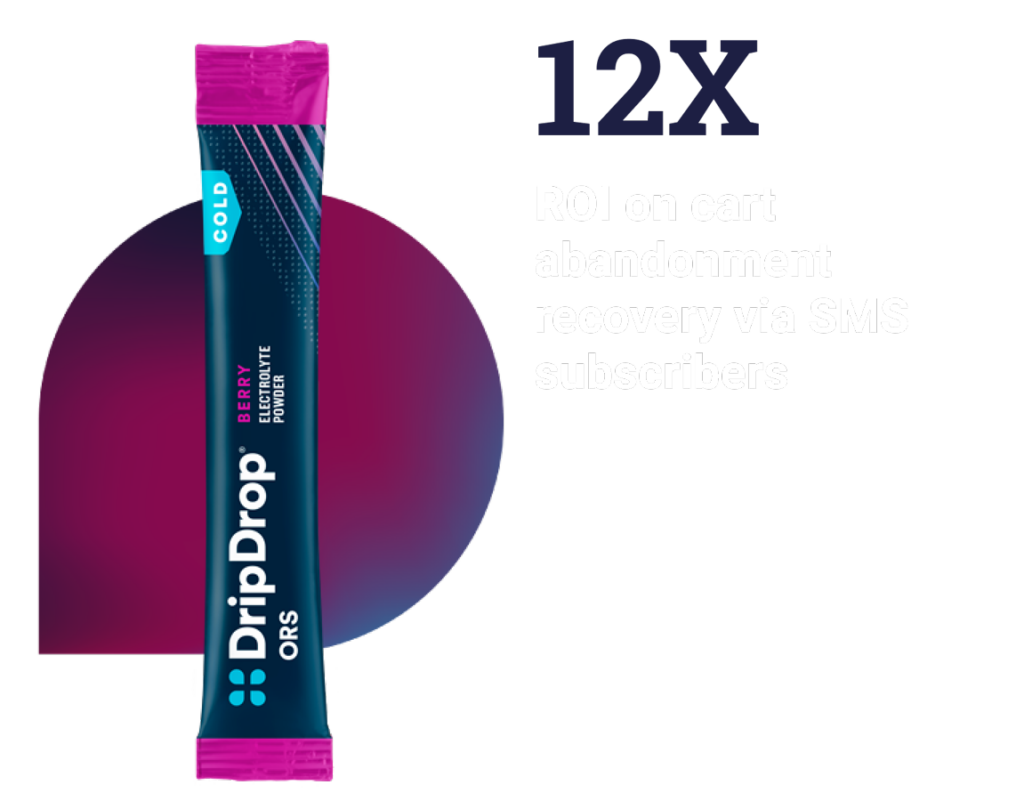 Justuno + The Rest of the Team

The best part about DripDrop using Justuno is that we're a fully integrated part of their MarTech stack. Using the data and leads collected from our promotions, DripDrop can inform and automate all other aspects of their marketing campaigns from Klaviyo, Postscript, Daasity, and Tone.


A secondary effect to DripDrop's success has been its explosive growth in new customer acquisition and brand visibility, with a 451% increase in customer acquisition and a 160% increase in organic traffic after implementing an integrated content plan on their blog.


DripDrop focuses on educating their customers, utilizing specific customer data, and relevant messaging across every touchpoint has made their entire customer experience a seamless flow, from the first click, purchase, and beyond.
"If you've seen their message anywhere, you can tell how in-sync they are with customer and the information they're looking for. I love that about DripDrop and their consistency in providing product knowledge to their core audience. Plus, if you end up snagging a box – I highly recommend the berry + lemon combination"
Stephanie Carcamo, Customer Success Strategist
Ready to Take The Next Step For Your Business?
Start a Free 14-Day Trial Today!
Start optimizing onsite experiences today with access to designer templates and 80+ advanced targeting rules
Our customers see a 135% increase in revenue during the first year, see what Justuno can do for you!
Start my 14-day free trial
See It For Yourself, Request a Demo
Get a personalized walkthrough of the platform to see how Justuno can help uncover hidden opportunities and improve performance.
Our team will help you find the plan that fits your business goals and get you started on your CRO journey.
Request my demo