Case Studies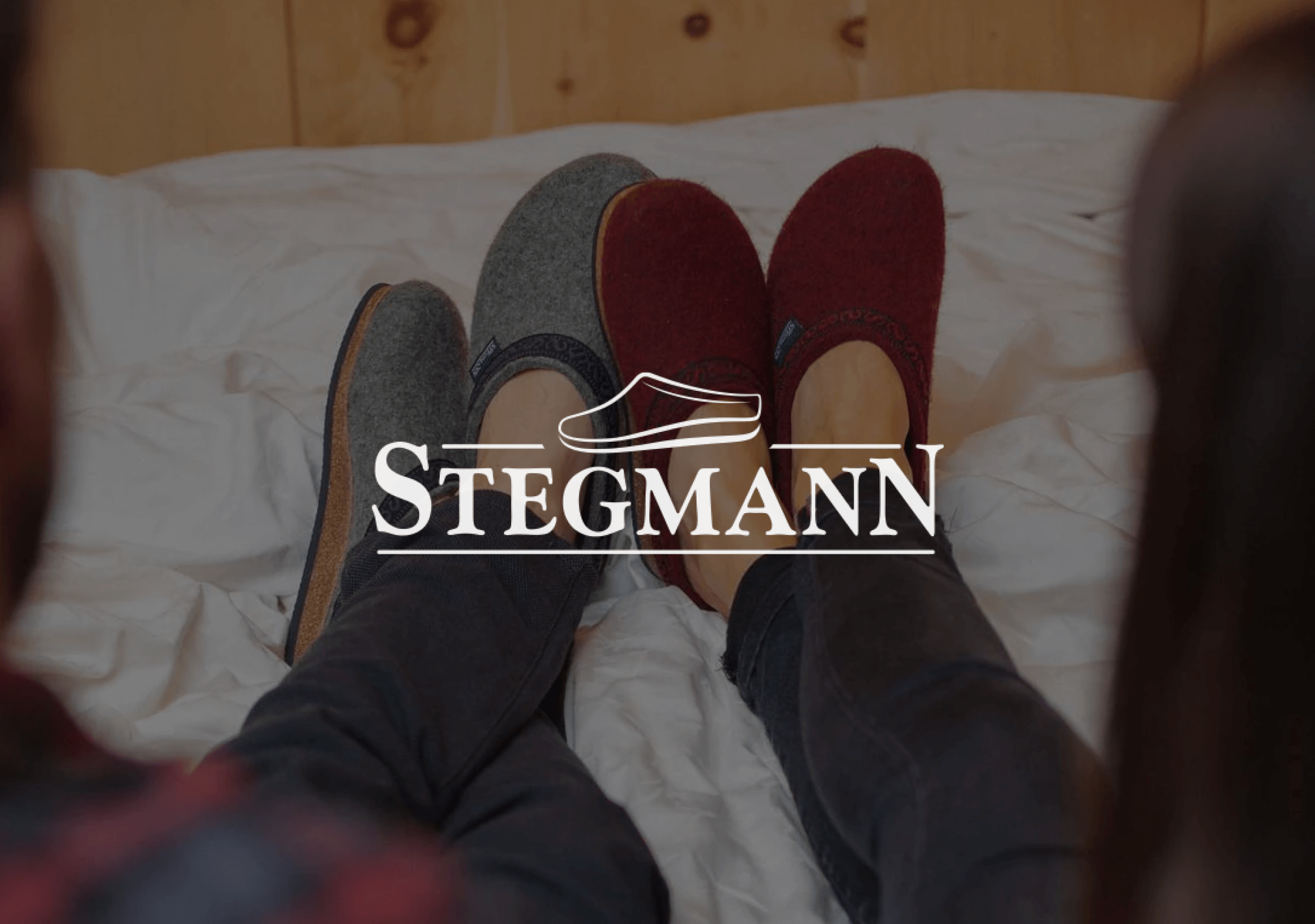 Success Stories
Stegmann
Strategic Product Recommendations & 300% Revenue Growth
Footwear brand Stegmann was looking to reduce cart abandonment and improve the onsite shopping experience for their customers. They had difficulty promoting related products and driving new visitors towards purchase and needed a tool that could help them retain and convert traffic efficiently. As a result, Stegmann turned to Justuno to create the website experience they were looking for and optimize the customer journey.
Contact Us
Results
With Justuno, Stegmann was able to place strategic product recommendations at different points on their website to drive up order values, and when coupled with an extensive exit strategy, has led to massive revenue growth over the years.
6%
AOV Increase via Product Recommendations
29%
Engagement of Abandoned Carts
How We Did It
Product Recommendations On PDPs & In-Cart
When Stegmann first started experimenting with intelligent product recommendations, they used it to promote different shoe widths to help visitors better find the right fit. While they had success with that, Stegmann's accessory cross-selling strategy has faired even better. The lower price point of their care line in comparison to the price of their shoes makes it an easy sell, with customers wanting to be proactive about protecting their investment.
Across Stegmann's product recommendations, they average a 6.19% lift in AOV when a customer engages with one either on the PDP or in-cart. While that may not seem significant when considered with the low price-point of the accessories and the 31.49% average engagement rate…it stacks up quickly.
For comparison, Stegmann's average overall engagement rate is 23.11%, and their engaged conversion rate is 13.5%. That means 23% of their traffic engages with a Justuno promotion, and 13.5% of them convert. When you only look at the product recommendations, though, the numbers skyrocket. Engagement rates average 31.49%, and engaged conversion 22.75%. By focusing on bottom-of-the-funnel optimization, Stegmann has created an irresistible experience that customers love.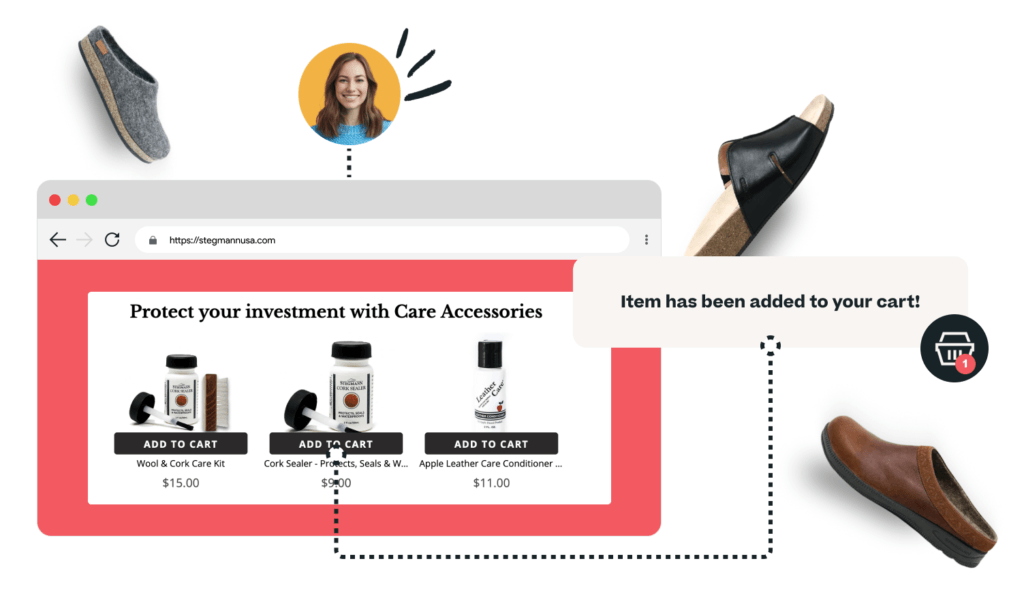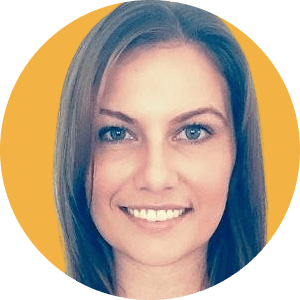 "We initially came to Justuno for pop-ups and the price point, but the added capabilities over the years have been a huge part of our growth. It's been four years now, and I feel like there's still so much I want to test."
Lauren Nelson, VP of E-Commerce & Digital Marketing, Stegmann

Exit Offer & Cart-Abandonment Strategy to Retain Traffic
Another area of focus for Stegmann is traffic retention, specifically for new visitors. They wanted to break traffic into two segments: those who are leaving after simply browsing and those who have added one or more items to their cart.
So Stegmann created a two-part strategy. First, an exit offer promoting a shoe finder quiz and their best sellers, targeting traffic that needs direction to find what shoe best fits their needs. Second, a cart abandoner exit offer featuring a discount code + timer aimed at driving quick, same-session conversions.
The exit offer quiz has more value than a simple discount code as this traffic is looking for education and information, and the results prove it with a 22.54% engagement rate. This means that Stegmann was able to keep 22% more traffic on their site who were otherwise planning to leave.
The cart abandoner is also a big winner, with over 29.3% of targeted traffic engaging with the promotion. And over 80% of that engaged traffic continued on to complete their purchase during that session.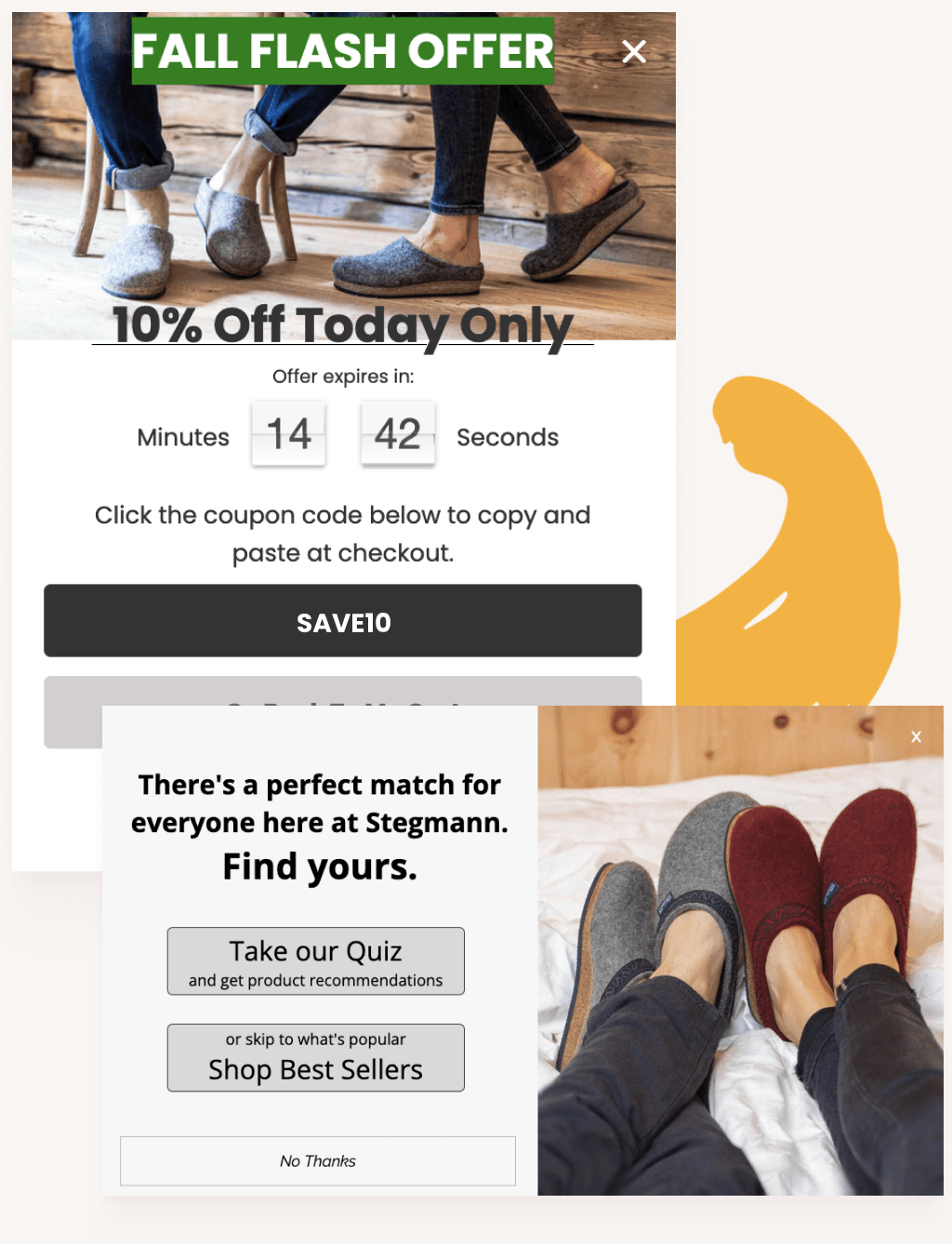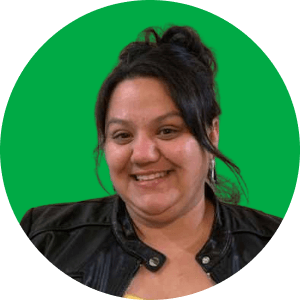 "The Stegmann team is wonderful to work with, and together we've implemented an extensive onsite strategy to help every visitor find exactly the right product for them. By focusing on bottom-of-the-funnel optimization, Stegmann has created an irresistible experience that customers love. I'm looking forward to continuing to test and find new ways to optimize."
Miranda Galindo, Senior Customer Success Strategist, Justuno

**All numbers from 1/1/22-12/31/22
Ready to Take The Next Step For Your Business?
Start a Free 14-Day Trial Today!
Start optimizing onsite experiences today with access to designer templates and 80+ advanced targeting rules
Our customers see a 135% increase in revenue during the first year, see what Justuno can do for you!
Start my 14-day free trial
See It For Yourself, Request a Demo
Get a personalized walkthrough of the platform to see how Justuno can help uncover hidden opportunities and improve performance.
Our team will help you find the plan that fits your business goals and get you started on your CRO journey.
Request my demo