Discover All of Justuno's Features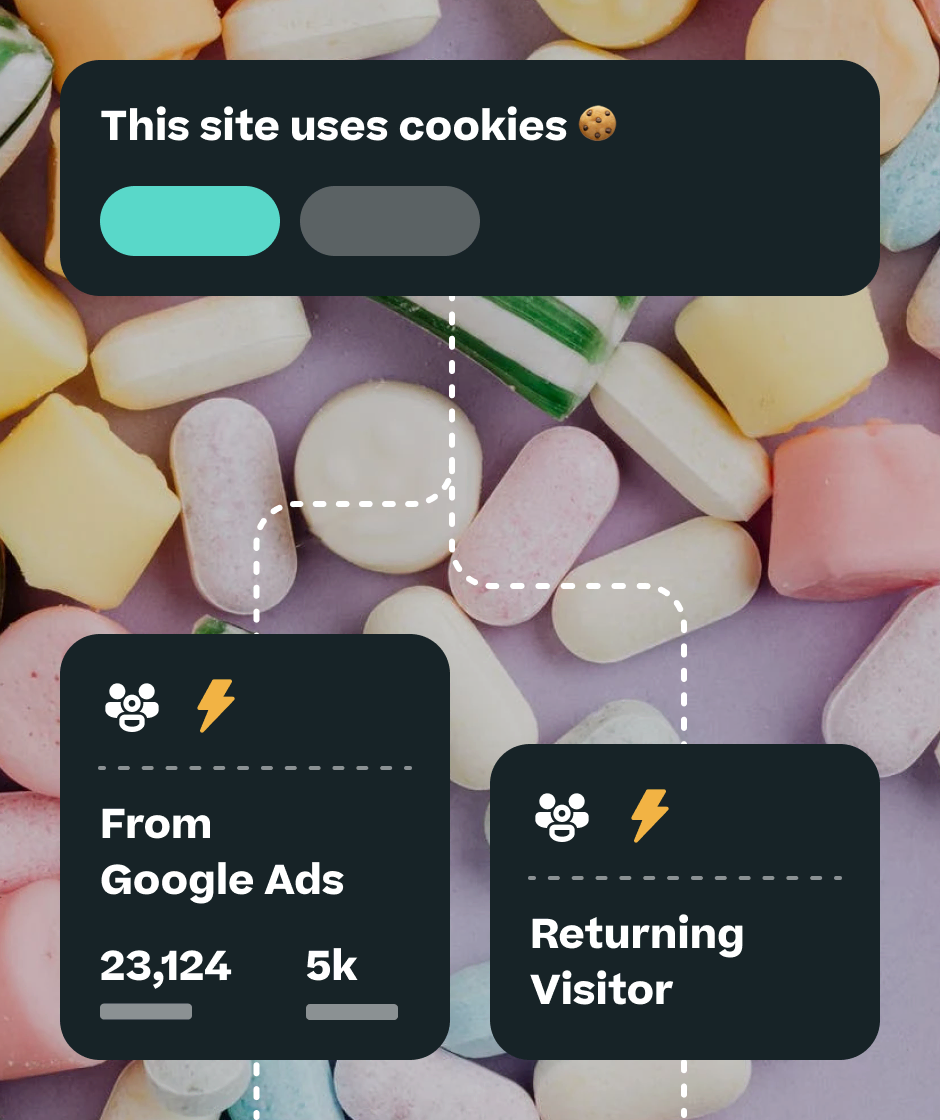 Audience
Advanced Segmentation :
Create advanced segmentation and targeting scenarios based on behavioral data customized to your target audience and marketing goals.
Audience Sync :
Connect your onsite promotion email lists with Google and Facebook ad managers for improved targeting, prospecting, and return on ad spend (ROAS).
Compliance Standards :
Create advanced segmentation and targeting scenarios Ensure compliance with data privacy laws like the CCPA using privacy controls to quickly delete and remove customer data from your database.
Solutions
Lead Captures —
Build your marketable database with onsite lead captures designed to convert visitors into email or SMS subscribers.
Product Recommendations —
Create intelligent product recommendations with multiple base algorithms like bestsellers, upsell, cross-sell, and more, plus filters for the ultimate personalized shopping experience.
Abandoned Cart Reminders —
Reduce bounce rates and cart abandonment using Justuno analytics to target specific products and pages to re-engage shoppers.
Age Verifications —
Use age gates to remain compliant with government and industry regulations to verify visitors' age for restricted websites.
Pop-Ups —
Show site-wide announcements using pop-ups to provide important information or helpful deadlines.
Countdown Timers —
Encourage same session conversions by creating urgency to increase
visitor engagement and conversion due to FOMO.
Tap-to-Text —
Collect SMS subscribers seamlessly by simply tapping once to opt-in and once to send a text; that's it!
Exit Offers —
Engage visitors with exit offers to create urgency with compelling offers and product information when exit behavior is detected.
Push Notification Opt-Ins —
Collect subscribers for push notifications to reach consumers when they aren't on your site, directly on their desktop.
Gamification —
Create compelling onsite displays with interactive games like spin-to-wins, slot machines, and more to
drive engagement.
GDPR & Cookie Consent —
Ensure compliance with GDPR regulations and display cookie tracking consent banners for relevant audience segments.
Social Follow & Share —
Bolster social media profiles with incentives for engagement across platforms opening up new avenues for marketing.
Lead Capture with Shop —
Collect email opt-ins through ShopPay account sign-ins for a seamless sign-up to checkout CX.
Personal Shopper —
COMING SOON
Want to see these pop-ups in action?
Designs
Design Canvas : Easy to use design canvas featuring dynamic layers, advanced templates, automatically responsive designs, and customizable options.
Animation & Effects : Create compelling onsite displays with animation and visual effects for eye-catching results.
Custom Code : Ability to add custom code to onsite displays for maximum control and advanced customization.
Custom Fonts : Add Adobe, Google, or upload your font files to use in the design canvas.
Designer Template Library : Get up and running immediately with a template library featuring hundreds of professionally designed promotions for every type of campaign. Unlock design templates, partner templates, and even workflow templates for advanced use cases.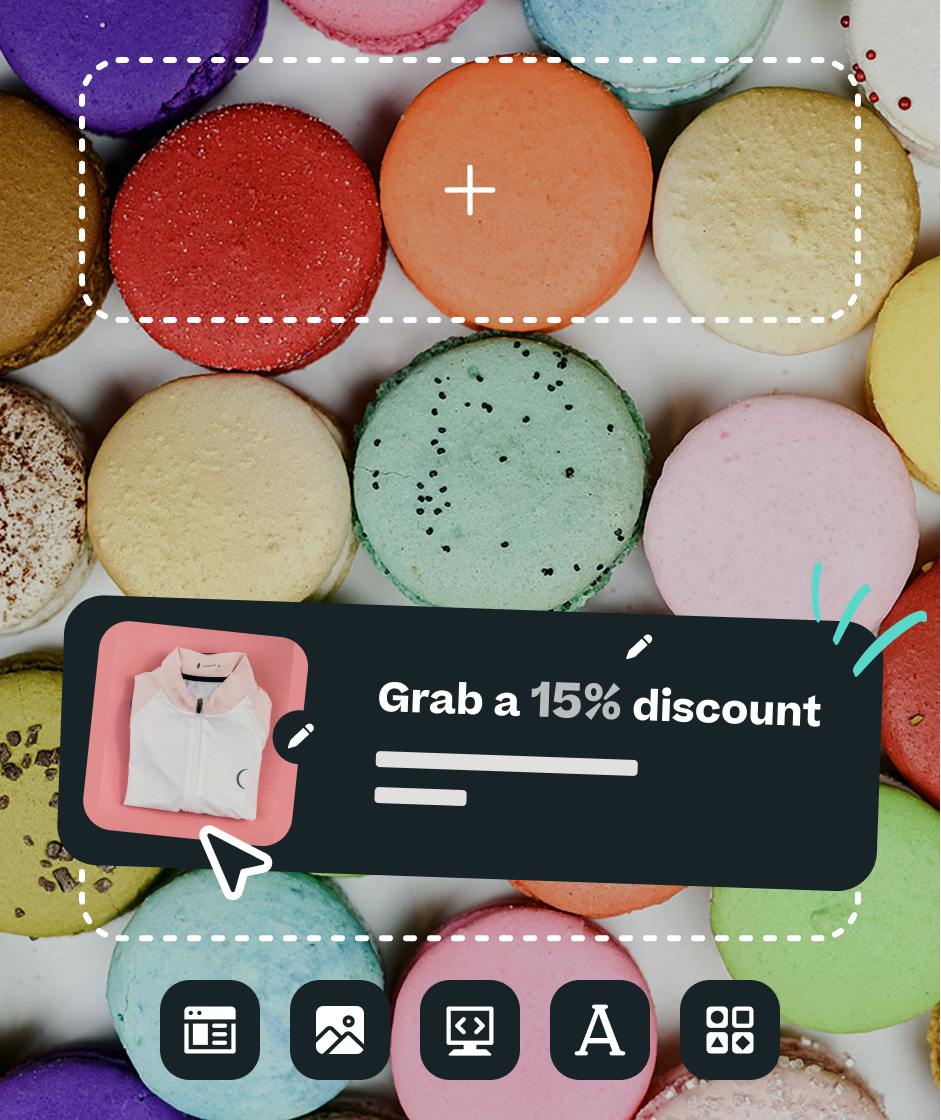 Targeting Rules
Geo-location —
Create location-specific conditions for campaigns using geo-targeting for increased relevancy and engagement.
Date & Time —
Use date and time specifications for onsite displays to schedule campaign elements.
Order History —
Use shoppers' order history to personalize messaging for increased relevancy and optimized engagement rates.
Numbers of Sessions —
Target returning visitors based on session count for messaging designed to convert non-purchasing segments.
Language —
Ensure a streamlined experience with language-specific conditions for promotions.
URL Parameters —
Display onsite messaging based on URL parameters for page-specific experiences and displays.
Cart Value —
Show onsite messages based on current cart contents for price-related messaging and targeting valuable segments.
Device Type —
Limit messaging by visitor's device type for a responsive experience across desktop and mobile.
Engagements —
Determine onsite experiences based on previous onsite engagement for increased relevancy and efficient messaging.
Click Events —
Based on click behavior, show specific displays for improved click-through rates and engagement across your website.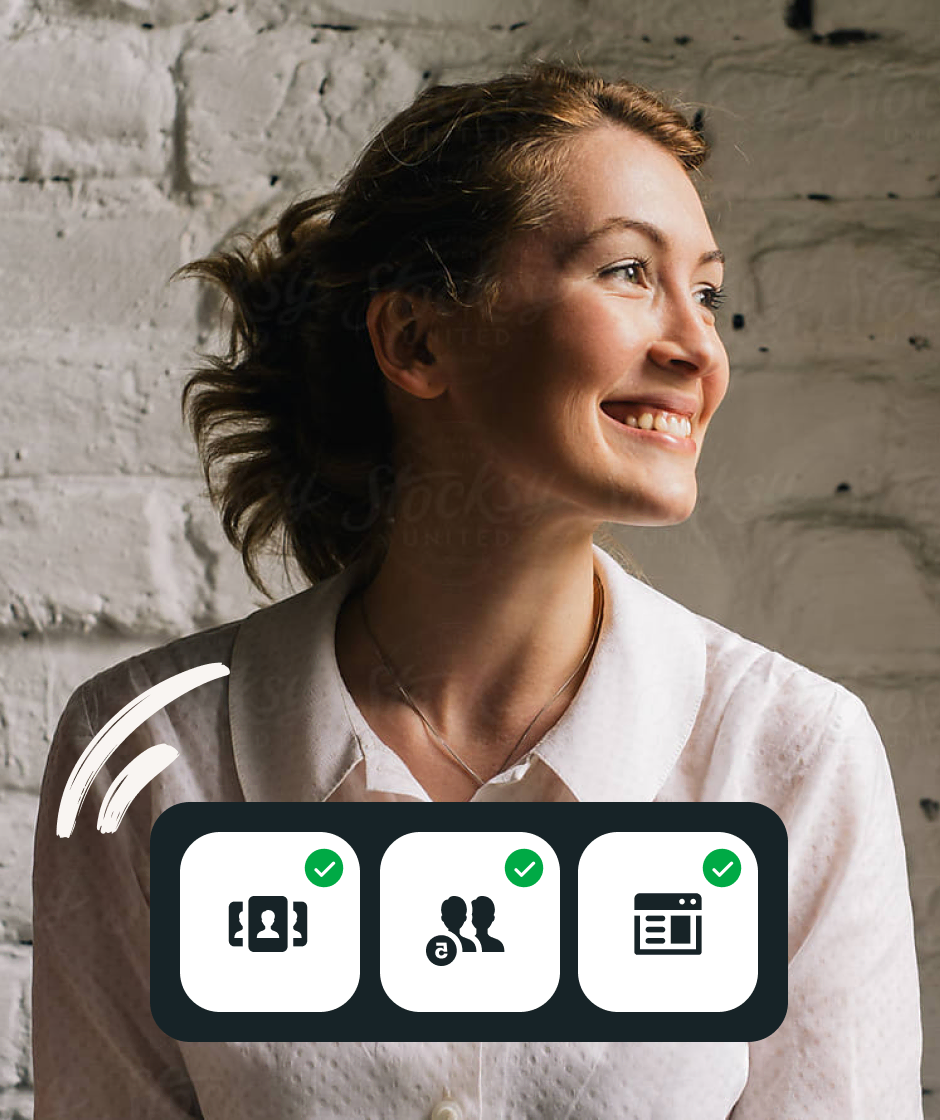 Account
Accounts Dashboard : View multiple Justuno accounts within a single dashboard for simpler management of domains and quick access.
Master Billing : View multiple accounts under a single master billing view for streamlined payment from the admin account.
Free Agency Website : Justuno agency partners receive a free account for their website to understand the power of the Justuno platform before recommending it to clients.
*Available to Service Partners Only
Admin
App Integrations : Integrate with 100+ different marketing technology platforms without restrictions to easily feed first-party data collected into your ESP, SMS, CRM, or more to unify your marketing channels.
Analytics Dashboard : Easily monitor campaigns and overall website performance with our comprehensive analytics dashboard, covering everything from total sales to lead capture stats, traffic source, even which URLs are most abandoned.
Multivariate Testing : Optimize your entire onsite experience with multivariate testing to find the ultimate combination of promotion elements for your target audience.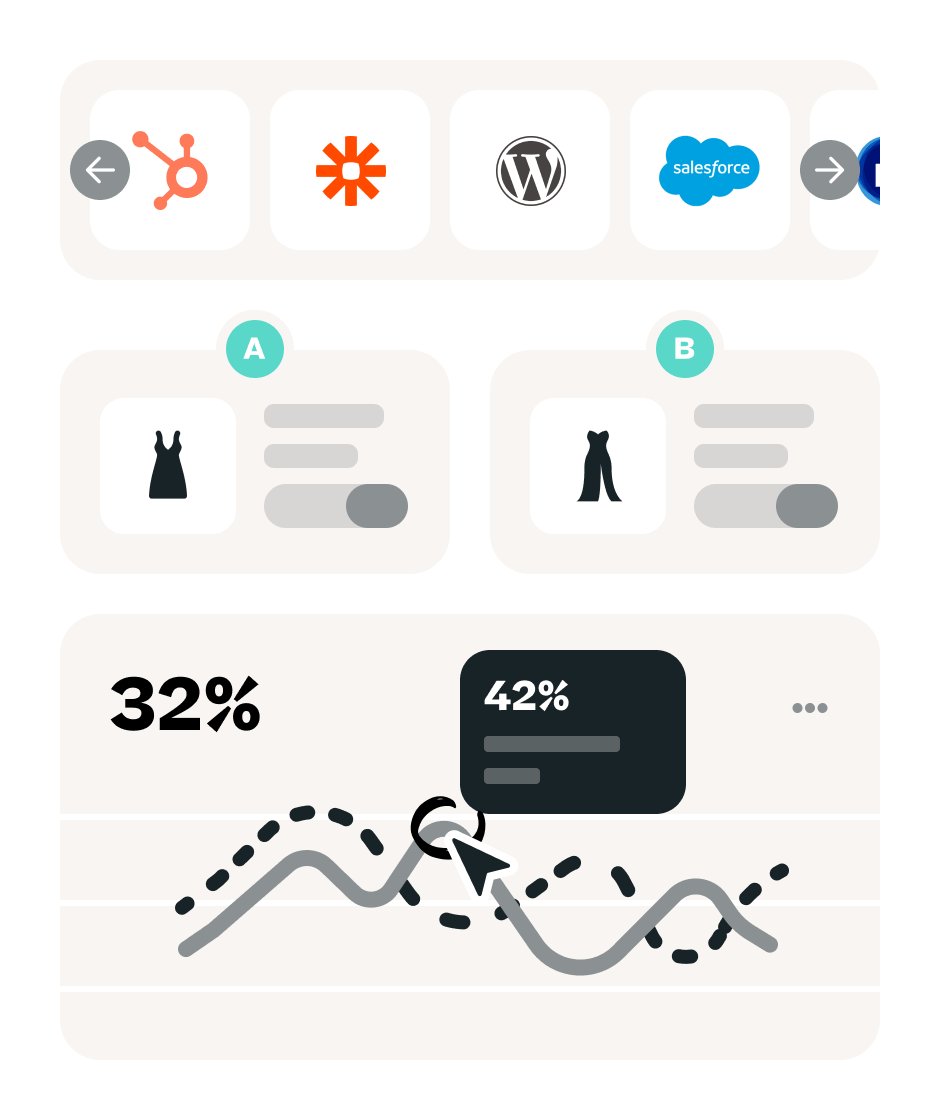 See Our Platform in Action For Yourself
Our 14-day free trial means you can try our platform for yourself without worrying about a long-term commitment to see these powerful features in action to help you convert more visitors. If you prefer a live demo, our team of CRO experts can help you find the plan that fits your business and show you how Justuno can help you reach your goals.
4.6/5 — from 200 reviews

4.6/5 — from 2,200+ reviews