Success Stories
Cocofloss
Reduce Facebook CPA by 25% with Onsite Lead Capture Strategy
Learn how Cocofloss, a luxury dental floss company, executed a full-funnel marketing campaign utilizing paid social and strategic on-site messaging to achieve some astounding numbers in a short time.
Contact Us
"Justuno helps drive down CPA's and produce healthy ROAS. This combined with our email marketing efforts and strategy enables us to deliver a solid full-funnel approach for our clients."
Drew Edell, Director of Email Marketing, MuteSix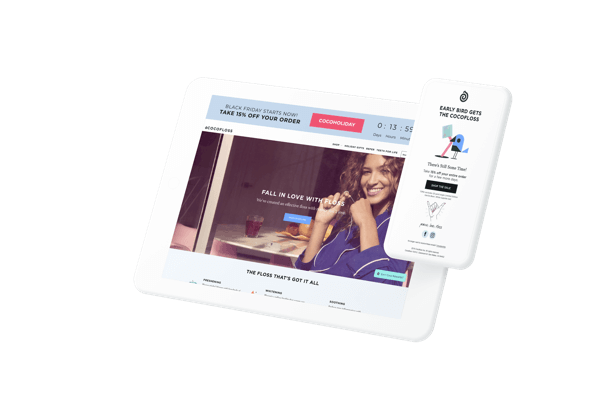 About Cocofloss
Cocofloss, a company putting a fresh spin on flossing, uses MuteSix as their marketing agency to help them grow their company and make flossing fun for all. Download the case study to learn more about how the two worked together to grow Cocofloss's email base and turned their social ads into marketing magic.


BONUS: Don't have time to read the case study? Watch the short video above to get the highlights.
Download The Case Study Today!
Inside you'll find... What other technologies are on the Cocofloss Dream Team? They use Klaviyo for email, Justuno for lead capture and personalized on-site messaging, and Shopify as their e-commerce platform.

In this case study, you'll find how this marketing stack came together to create Significant growth in email list size, High-performing Facebook ads, Promotion A/B tests for specific phrasing variants, More efficient marketing budget spend.
[hubspot type="form" portal="289858" id="27148818-a832-4abb-b4fb-2510d2d71515"]